Pipes
Superior Pipeline Products offer one of the most comprehensive ranges of Polyethylene Pipes and Polypropylene Pipes together with a full range of fittings that are available anywhere today.
Pipes and fittings are manufactured from 16mm diameter to 3000mm diameter, in a full range of colours with pressure ratings up to and including 16 Bar.
Manufacturing is carried out in strict accordance With European and International Standards.
Water, Gas, Sewage and Chemicals can all be carried by these pipes with technical support on hand to help our clients select the most suitable pipes and fittings to suit the application required.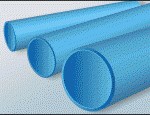 Fittings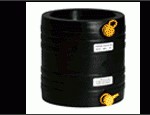 A complimentary range of fittings and valves, from Electrofusion Fittings, Compression Fittings and fittings for Butt Fusion Fittings are also available to suit all of the pipes that are offered, together with a full range of Electrofusion Machines, Butt Fusion Machines and Accessories. Where non standard installations are being considered, we also offer a range of fabricated fittings to suit virtually every conceivable application. This, when coupled with our comprehensive range of valves and other products, enables Superior Pipeline Products to supply complete pipeline solutions for all of our clients needs.
We have testimonials available from many of our customers from some of the most prestigious projects carried out to date covering some of the major pipelines and outfall pipes installed to date, covering both the supply of the pipes and fittings and also installation services where applicable.
Please contact us for further details or with your requirements and we will be pleased to assist.